Excellent article. I just pray that the people who really need to read it will find, and "ear" what you are sayimh.
CNN Belief Blog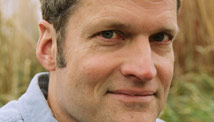 Editor's note: Stephen Prothero, a Boston University religion scholar and author of "The American Bible: How Our Words Unite, Divide, and Define a Nation," is a regular CNN Belief Blog contributor.
By Stephen Prothero, Special to CNN
(CNN)— Over the last few days I have fielded hundreds of angry e-mails from pro-Mitt Romney evangelicals about a recent Belief Blog post in which I took Billy Graham and other white evangelicals to task for turning Jesus into a water boy for the Republican Party.
A disturbing number of these complaints about my alleged "evangelical bashing" have been hateful, ill-informed and explicitly racist. But the more intelligent responses have taken two tacks.
First, readers have told me that they are voting for Romney not because Mormonism is proper Christianity but because Romney is the lesser of two evils. Some in this camp, convinced (wrongly) that President Barack Obama is…
View original post 838 more words